CELEBRATE RECOVERY WILL BEGIN REGATHERING IN PERSON STARTING JUNE 22 AT 6:30PM IN THE CHAPEL! **temporary location change
The Ottawa County Department of Public Health (OCDPH) has issued regathering guidelines for faith-based organizations. These guidelines have an identify, interview, and isolate strategy that requires us to inform close contacts, communicate, and quarantine members as needed. This new guideline will require our church to use a SAVE YOUR SEAT system. We will only use emails gathered from this system if the OCDPH contact us about a positive Covid-19 case who attended on a Monday night. Information will not be stored or kept for any other purpose.
PRECAUTIONS IN PLACE:
Face masks are encouraged + no childcare available + no food provided.
Learn more at centralholland.org/regather

The Landing for students WILL be meeting Mondays at 6:30PM, Entrance C. No save your seat required - we will gather emails when students arrive.


THE BEST PLACE TO BE ON A MONDAY NIGHT
Mondays, 6:30PM
•
Student Center
•
Entrance H
FREE MEAL NIGHT for the entire family 2nd and 4th Mondays of every month at 5:30PM
A Christ-Centered
12 step recovery program Finding freedom from our hurts, habits, hang ups, addictions, and compulsive behaviors.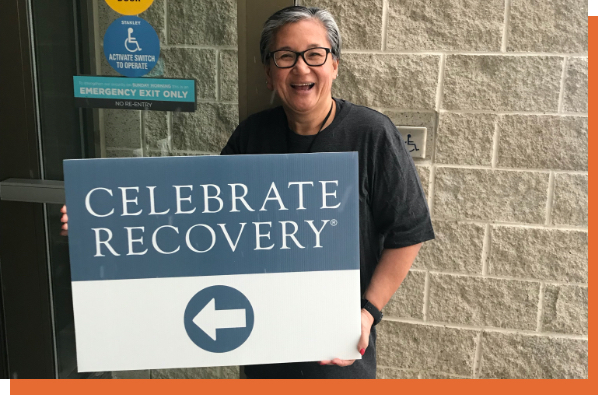 WHAT IS CELEBRATE RECOVERY?
Celebrate Recovery (CR) is a Christ Centered 12-step program. It is a safe place to address destructive or compulsive behaviors, unhealthy relationships, addictions, anger, shame, codependency, past abuse, and so much more. People can find freedom from any hurt, hang-up or habit that is making their life unmanageable.
Celebration Place is CR's children's program for children ages 3 months–5th Grade.

3 MONTHS–4 YEARS
We offer free childcare for children from 3 months to 4 years of age at our amazing Playland.

5-12 YEARS
Children 5-12 years old will also have a blast in the Plalyand, but they will aslo hear the approved children's curriculum for Celebrate Recovery that mirrors lessons taught to adults in an age-appropriate way.
Students struggle on a daily basis with things like depression, anxiety, loneliness, isolation, bullying, peer pressure, family conflict, self-worth and so on. The Landing is a safe and confidential place where they can feel welcomed and supported just as they are. The Landing is not only meant to walk with teens through hurts, hang-ups and habits, it is also a resource that can be applied to preventing future struggles.
Learn more
All of our volunteers at the Celebration Place and the Landing (CR for teens) are background checked!
HOW DOES CR WORK?
Out of Saddleback Church, Celebrate Recovery was designed as a Christ-centered, bible-based, twelve-step recovery program to help men and women connect with God and others in a fresh new way and experience healing and freedom. The program is completely free and is being organized by leaders and volunteers in our own community. For more information or to become involved, send us an email at celebraterecovery@centralholland.org
LARGE GROUP
All recovery groups meet each week in large group to start. Large group is a chance to worship together as well as hear the story/teaching of another who has experienced freedom and new life in Christ. After large group we'll move to open share groups.
OPEN SHARE GROUPS
Open share groups (separate for men and women) are small groups that intentionally work in community to build trust through honest sharing about struggles. This part of recovery will help establish and continue daily practices for healing, joy, and freedom.
Learn more
STEP STUDIES
Our step study groups are closed groups (separate for men and women) where you walk through the need for God's grace and how respond to that – the only promise for lasting freedom. These small groups are biblically based step groups purposed to equip participants with an awareness of God, self and others from an internal shift of the heart to step into God's plan for a life well lived.
CELEBRATE RECOVERY FOCUSES ON A 12-STEP PROCESS
Please note even if we are not offering a group in your specific area of struggle, there is a place for you at Celebrate Recovery. Not all of the groups below will be available all of the time, but we will always have a group that will fit your needs. Send us an email if you have any questions, celebraterecovery@centralholland.org
CONTACT US