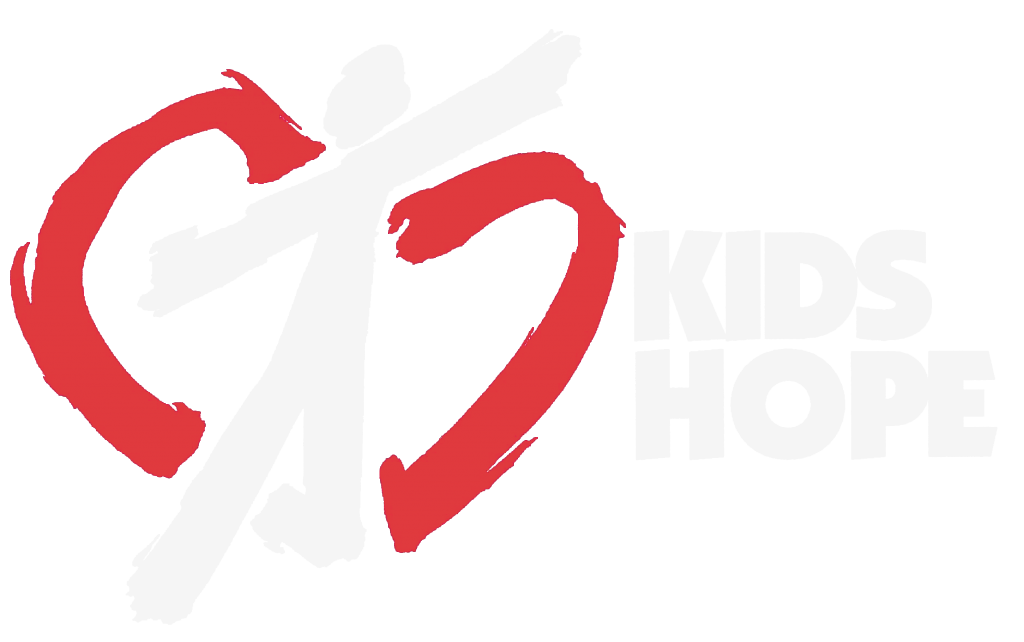 SPECIFIC TASKS AND AREAS OF RESPONSIBILITY:
The KIDS HOPE USA Mentor will provide one-to-one mentoring for one child from Grades K-5 at Jefferson School. The mentor will often use materials provided by the teacher to help the child achieve a specific objective. After each mentoring session, the mentor is required to complete a Daily Progress Report summarizing the mentoring session.

DESIRED RESULTS:
• The child will...
• Exhibit improved self-esteem;and improved academic skills.
• The mentor will derive the satisfaction of knowing and seeing that he/she is making a difference in the life of a child.

THE MENTOR WILL KNOW HE/SHE HAS DONEA GOOD JOB WHEN:
1. The child makes progress in achieving specific objectives.
2. He/she feels that his/her involvement truly makes a difference.
3. He/she feels that he/she is modeling Christ's love.

HOURS:
A minimum of one hour each week with one child at Jefferson school.

QUALIFICATIONS:
A KIDS HOPE USA mentor must:
• Love children and be sensitive to their needs
• Be ready to listen to a child
• Have his/her own transportation
• Be able to read
• Maintain a confidential relationship
• Be a member/regular attendee of the church

Know your child's name Be there only for your child
Be faithful--one hour,one year
Believe in your child
Be at least 16 years of age

TRAINING PROVIDED:
KIDS HOPE USA mentors will be fully trained to develop a successful mentoring relationship with a child. Equally important, the KIDS HOPEUSA Director will always be available to advise and assist all mentors.

RESPONSIBLE TO:
Each KIDS HOPE USA mentor will be under the supervision of and report to the KIDS HOPE USA Director at the church. The mentor also agrees to cooperate with the student s teacher.
After receiving your application and police check, you will be contacted for a 30 minute face to face interview designed to screen you to make sure this is a good ministry fit for you and also to learn more about you so that we can match you with the right student.
Once your application and background check are received, the Kids Hope Director will contact you about upcoming training and orientation.
After training, there will be a short 25-30 minute meeting at Jefferson to learn check- in procedures, a tour of building, including locations to mentor, get activities, and a time to meet the teacher and student.
BEGIN MEETING ONE HOUR A WEEK WITH YOUR STUDENT